Hours before today's matchup between the NC State Wolfpack and the UCLA Bruins in the Holiday Bowl, it was announced the game has been cancelled due to a Covid-19 outbreak among the Bruins' defensive line.
The UCLA football team issued the following statement: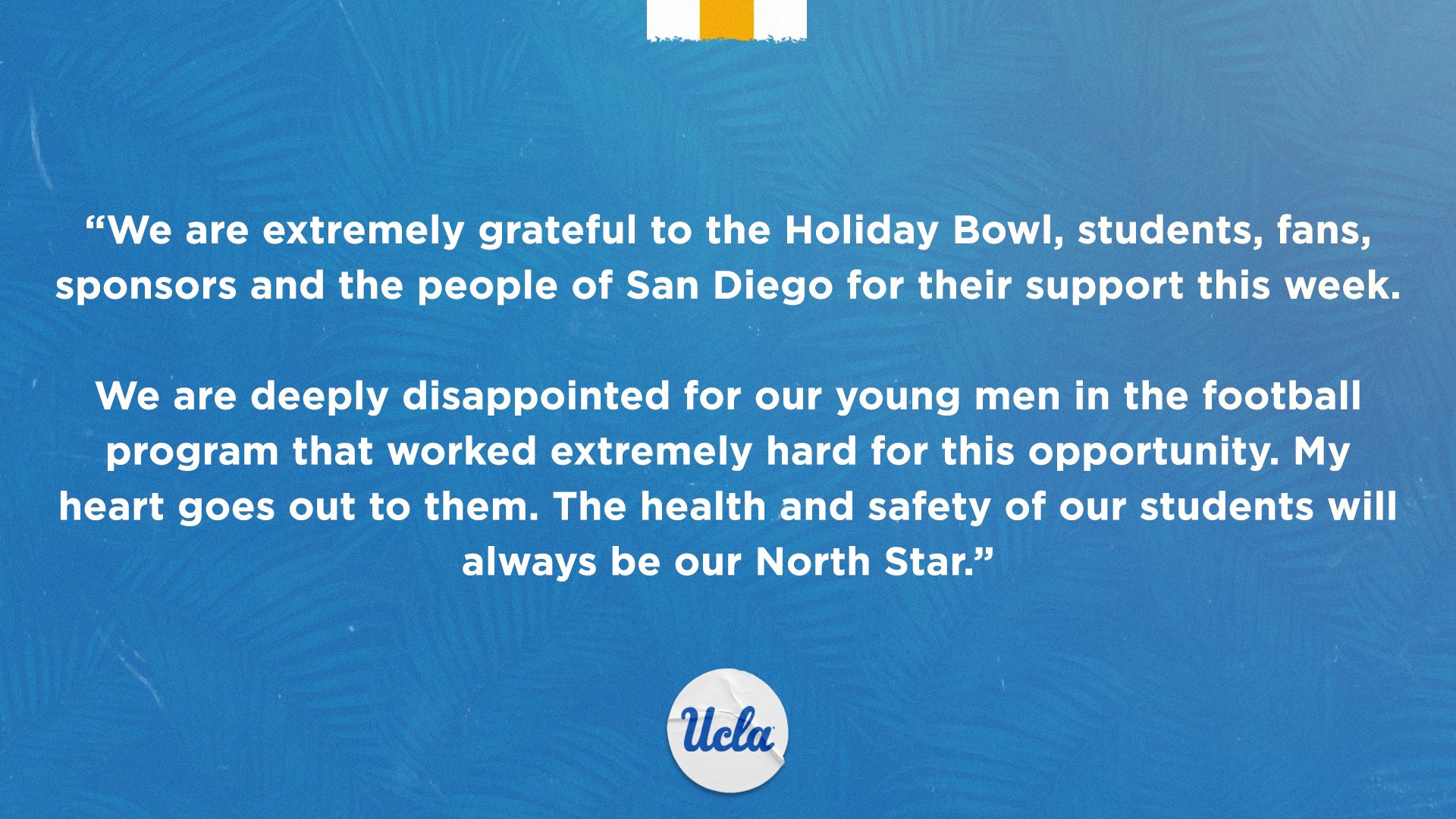 NC State's Twitter account tweeted that the team is heartbroken.
This is just the latest in a slew of games that have been cancelled due to a recent spike in Covid-19 cases.
The Wolfpack will end their season with a 9-3 record (6-2 in the ACC), with big wins over Clemson, Florida State and North Carolina.